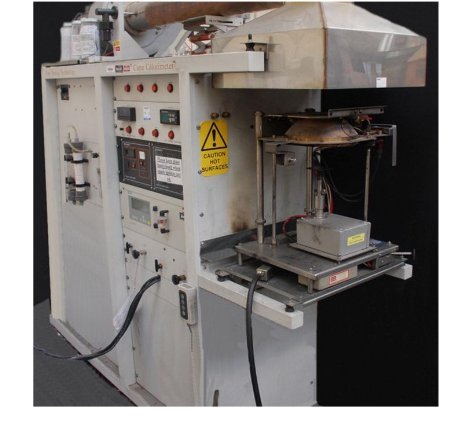 CONE CALORIMETER
Product Description
CONE CALORIMETER
The Cone Calorimeter has become a standard bench scale model of early flaming. In particular, it replicates the penetrative burning seen as fire burns into a specimen. It is used as a standard test and as a research tool to understand the burning characteristics and decomposition/combustion of polymers under a range of conditions. In addition to normal, standard test measurements, a range of special research tools are available including techniques to probe into the flame and decomposition zones and extract samples for analysis under both normal and restricted burning conditions.
IMO Lateral Ignition and Flame Spread Test/Spread of Flame Apparatus (IMO-LIFT). This uses a large (1.0 x 0.3 m) area of sample which is exposed to a radiant panel, giving data on both time to ignition and rate of surface flame spread. It provides the data in a robust and repeatable way, and in addition to classifying the fire safety of products for the shipping, it has found wide use as a research tool in fire science and modelling.
Combustion Mass Loss and effluent analysis. In addition to thermogravimetric and differential thermal analysis the laboratory has a special furnace for controlled decomposition and burning of small samples of polymeric materials under a range of fire conditions to study their burning behaviour fom mass loss and residue analysis.


Contact Us
A-401, Kailash Industrial Complex, Behind Godrej Colony, Vikroli (W), Mumbai, Maharashtra, 400079, India
Phone :+918037400456